20th Century Women
A comedy drama movie, 20th Century Women is written and directed by Mike Mills. The story of this movie is setup in 1970s in Southern California. It is a semi autobiographical movie in which the protagonist is a 15 years old boy Jamie, played by Lucas Jade Zumann.
Jamie is a high school student and his mother Dorothea, played by Annette Bening, is a single mom who is running a boarding house. Being a single mom she has her own set of concerns that she won't be able to do right upbringing of her child. Having these concerns, she decides to take help from Abbie, played by Greta Grewig, who is her tenant, a photographer to help Dorothea raise Jamie. Abbie is not the only tenant, William, played by Billy Crudup, a carpenter turned potter also lives under the same roof. The story shows the struggle that a single mother has to go through for raising her child and managing her business. Upset with her mother's plan to take Abbie's help, Jamie decides to run away with his friends for a while.
As Jamie returns back home, he finds out that his best friend Julie, who he thinks is in love with has had sex with someone else. Julie has always resent Jamie's offer to start a relationship because she thinks doing so might spoil their friendship. However, she cannot help but share her concerns about having unprotected sex with Jamie. Upon taking the test, Julie is relieved to find out that she isn't pregnant. Concerned about Julie's health, Jamie takes her to hospital where they find out that despite the fact that Julie is cancer free, she might not be able to have children of her own. The entire Jamie and Julie's friendship is complex in its own way.
The story moves on and there are scenes in which Abbie takes Jamie to a rock club where she gives him several intense lectures on the feminism. Over whelemed by the information given by Abbie, there is hilarious conversation between Jamie and his school fellow. It do not take Dorothea long enough to figure out that taking help of Abbie to raise Jamie was probably not the best idea. However, she is little bit too late since Jamie has already absorbed most of the information share by Abbie.
This movie shows the amazing side of women and gives a peak that how every woman is different from one another. It also shows surrounded by women, how hard it is for Jamie to understand everything. Every actor has done complete justice to their character. One you are heading towards the end of the movie, you will feel like you know each and every character and can understand their pain and suffering. The performance of the cast along with amazing direction is what makes this movie standout. Mike has definitely done some of his best work. The movie ends with every character's narrative giving a peak into where they are now and how life treated them.
Duration: 119 min
Release: 2016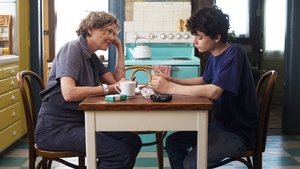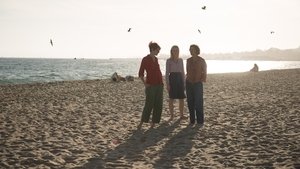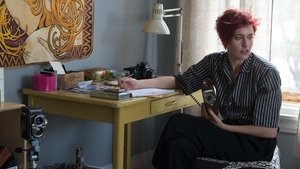 You must be logged-in to see the download links.