Fifty Shades Darker
Based on the novel of same name, Fifty Shades Darker is second installment to the best seller trilogy. Fifty Shades Darker is an erotic drama romantic movie written by Niall Leonard and directed by James Foley. The story picks up the plot of its prequel with Anna, played by Dakota Johnson, leaving love of her life Christian Grey, played by Jamie Dorman, and moving on with her life.
It do not take more than 24 hours for Anna to realize that moving on without Chirtian is going to be an easy thing for her, especially when she meets him at Jose's exhibition. Things are not difficult only for Anna, clearly Christian is also unable to keep Anna out of his mind. The need of being with Anna overshadows everything else and he is ready to do each and everything for her. For Anna, the only rule of getting back together is that there will no rules. Yes, no rules and no lies is what Anna demands from Christian when he asks her to be back together. She does not want a complex sexual relationship with Christian. She wants to be in romantic relation which they refer to as "vanilla" relationship. Christian, desperate enough to be back with Anna, agrees with each everything she has to say. The two after getting back together attends a fund raising party organized by Christian's parents. Anna draws close to his entire family especially his sister Mia who adores Anna. The party isn't all about good things since Anna meets the woman who destroyed Christian's childhood, Elena, played by Kim Basinger. Their encounter do not go well since neither one of them is fond of each other.
Fifty Shades Darker keeps up with the erotic romance in the movie similar to its prequel. However, apart from romance there is a special element of suspense which makes this movie even more interesting. The viewers get to know several things about Christian's past which explain his complex lifestyle.
There is no easy road for them ahead even after getting back easpecially when Anna at her office is being harassed by her boss. It all started with little flirting and now his boss is all over the place. One day he ends up crossing his line but luck was on Anna's side that day and she manages to escape ending up meeting Christian on her way out. Christian who was already not fond of her boss, reveals that he has bought the company Anna was working in and makes sure that her boss never steps in again in that building. However, Anna is not the only one who has a crazy lover. From Christian's dark past, there is someone following them. However, this person is not after Christian, her target is Anna. Christian is determined to keep Anna safe at whatever cost but it isn't easy thing to do especially when his past is haunting them all the time. It is interesting to see Christian's struggle to keep Anna safe and by his side the entire time.
Duration: 118 min
Release: 2017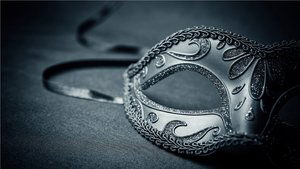 You must be logged-in to see the download links.