I, Daniel Blake
A stand-up comedian in a dramatic role is something hard to imagine but Dave Johns proved himself by beating all the odds through his amazing performance in "I, Daniel Blake". The movie starts with the opening tiles of a widowed old man, Daniel, answering some ridiculously unusual questions of a health care agent who is unable to see that Daniel heart isn't working as strong as it seems like. The opening scene of the movie immediately clicks with viewer since everyone at least once as experienced the same level of frustrations while dealing with government offices, banks or insurance company.
After recovering from the heart attack, Daniel is advised by his doctor to quit work. However, no one is ready to believe Daniel and provide him health benefits which makes him fight for his rights. Going to benefits office, Daniel thinks that this might be the easy road to start with. However, little did he know, this place was not for people like him. Everything in the benefits office is maddening be it the security guard or the manager. They are all the monster Daniel never aimed to meet. However, he soon spots someone at the benefit office who is in even worst financial crises than Daniel is, Katie, a single mother of two, a boy and a daughter, who recently settled to this town with the dream of resuming her college and completing her degree. However, soon she realizes that this is going to be a bumpy road when she go from door to door looking for house maid job and forges dinner to feed her kids. One of the most powerful scene of the movie is when Katie's welfare claim is rejected and out of hunger goes to a food bank, in order to feed food to her kids. Having no money in her pocket, she tries to shoplift food but soon realizes things are not getting easy for her any sooner after the security guard catches her. Mentally strangled Katie begs the guard to let her go to which he agrees but comes up with an odd job for her of an escort.
It do not take long Katie and Daniel to develop a special kind of friendship that is born from the mutual respect, compassion and sympathy. In absolutely no time, Daniel becomes a father like figure to both kids who adores his company. Daniel who was living a lonely life after death enjoys the company of this family and a spiritual relationship with Katie. In an extremely complex world, this platonic relationship feels like a breath of fresh for the characters as well as for the viewers. The story moves on with the struggle that people with very little resources go through to fight for their basic human rights.
The plot of the movie revolves around the loophole of the system and how people suffer because of them. This movie isn't one where you will expect a happy ending, instead it will touch you at different levels.
Duration: 100 min
Release: 2016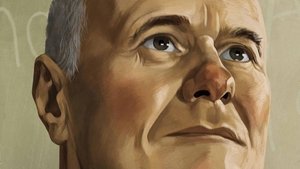 You must be logged-in to see the download links.