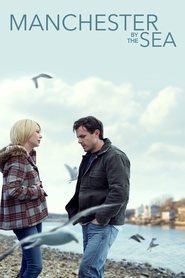 Manchester by the Sea
A movie about a grieving man and a troubled teenager sounds predictable and boring to you? Well, the Oscar nominated movie "Manchester by the Sea" is something you really need to see. The movie starts with the present and has some significant flash backs, the movie is directed by Kenneth Lonegran. The story starts with Lee, played by Casey Affleck who lives in Boston and works as a janitor. Lee isn't someone who thinks positive about the world; in fact, he carries grudges against himself and rest of the world. He has no interest to interact with the world, to be nice to anyone or to be with a woman. Lee's life takes a turning point when he has to leave for his hometown after receiving the news of his brother's death Joe. His brother's death is not the only news waiting for him. To his surprise, he is now legal guardian of his nephew, Patrick played by Lucas Hedges, according to Joe's will.
This is where the first flashbacks kick in and everyone learns more about the Lee's past, how he ended up losing his kids and reason of exile from his hometown. Joe's burial is delayed till the ground thaws so Lee has to stay there for a while till the funeral. However, due to his past, Lee is reluctant to take this huge responsibility of becoming Patrick's guardian and to stay at the Manchester-by-the-Sea, Massachusetts. However, he cannot send Patrick to his mom, Joe's ex-wife since she has a history of abuse. Patrick on the other hand, does not want to leave his life and move to Boston with Lee. Not knowing what to do, Lee decides to stay there till the school year ends.
This film is a rollercoaster ride for everyone and is a master piece. Lee and Patrick bond with each other however, there is a fair share of conflicts between them when it comes to decision making. Patrick is a teenager who wasn't ready for such big change in his life but still he needs to deal with it. Lee wasn't ready for any responsibility but has got no other choice to make. The story moves on with Lee accidently meeting his ex-wife, who has remarried but still confesses her love to him. Locking all his emotion inside him, Lee is not ready to open up and leaves her before getting emotional in any way. Patrick on the other hand, tries to reconcile with her mother over a lunch but is unable to connect with her at any level. Both main characters have huge age difference yet both of them are struggling in their own ways to keep up with life and with each other.
The plot of the movie moves around the pain of losing someone and how everyone has their own way of coping with the grief. Lee fights hard to find a midway of continuing his life while offering best for his nephew which is an easy task to do.
Duration: 137 min
Release: 2016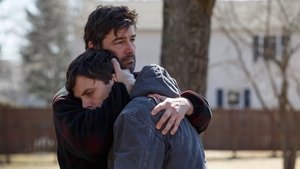 You must be logged-in to see the download links.