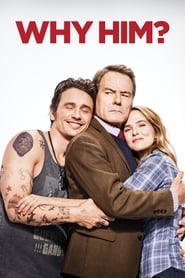 Why Him?
There is a reason James Franco has a list of romantic comedies to his name because no one can play a smiley scoundrel and a hopelessly romantic lover better than him. "Why Him?" is a romantic comedy that deals with the dynamic of an over protective father dealing with his daughter's choice for love.
Stephanie, who is about to graduate, want her parents to meet her boyfriend Laird Mayhew, who isn't everyone's cup of tea. She thinks there is no better way to introduce the love of her and her parents over the holy festival of Christmas. However, for her parents, Ned Fleming and Bard this isn't going to be the best Christmas celebration ever. To Ned, Laird is everything that he doesn't want his son in law to be. The shirtless Laird, dropping his not so hilarious jokes, spiced with his F-bombs, seems like Ned's worst nightmare. On the other hand, Laird lives in his own world and in his mind, he is already part of the family and to prove his love to them he has already tattooed their family's Christmas card on his back.
Two most important men in Stephanie's life are pole apart. However, as a viewer it is hard to pick your favourite out of two since their character is perfect in their own ways. Laird's personality isn't the only thing that Ned is not a fan of! Ned is the owner of printing business that is currently going down since the world is more into digital greeting. Well guess what Laird is? Not just a billionaire but a tech billionaire which gives Ned one more reason to resent him.
The plot of the move goes on with Laird's asking for Ned's blessing to propose Stephanie and is shocked when Ned comes up with a straight no because in his mind he is the perfect man for her. The disapproval from Ned motivated Laird to make several attempts to win the entire family while on the other hand Ned is not running short on reasons to hate him. Laird somehow manages to bond with Stephanie's brother Scotty over the video games. It seems like Stephanie's mom has also started liking Laird and the only person left is Ned. The movie takes turn when Ned decides to tell everyone about loss his company is going through but to his surprise Laird has already bought his company and cleared all the debts. This do not go down well by Ned and things go crazy. With this much craziness around, will it be possible for Laird to get blessings of Ned to propose Stephanie? Well, that what keeps the audience waiting till the end of the film.
A nice hilarious touch to the movie is given by adding Keegan Michael Key as Gustav, who is a personal trainer and right hand to Laird. With little bits of hilarious comedy and amazing acting by the cast, "Why Him?" is a good movie to watch.
Second review:
Why Him? is a 2016 American comedy movie coordinated by John Hamburg, composed by Ian Helfer and Hamburg, featuring Bryan Cranston, James Franco, Megan Mullally, Zoey Deutch Griffin Gluck and Keegan-Michael Key. The film focuses on a father who is petrified by his little girl's new beau, who is an entrepreneur of Silicon Valley. Amid the occasions, adoring yet overprotective Ned (Bryan Cranston) goes to California to visit his little girl Stephanie (Zoey Deutch) at Stanford University. While there, he meets his cumbersome sweetheart Laird (James Franco). Despite the fact that Laird is a very rich person, Ned opposes his freewheeling state of mind and unfiltered dialect. His frenzy level rises when he discovers that Laird wants to ask Stephanie for marriage proposal.
A holidays event becomes undermined for Ned when he comes to know that his girl's bf Silicon Valley is going to pop the question. Ned is an adoring father. With his family he visits his little girl at Stanford, where he meets his greatest nightmare: her good natured Boyfriend Silicon Valley, Laird. The competition develops, and Ned's frenzy level experiences the rooftop when he gets himself lost in this marvelous innovative world and discovers that Laird is going to ask the question.
Duration: 111 min
Release: 2016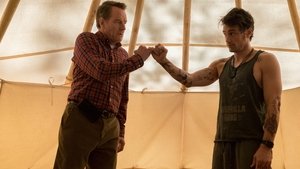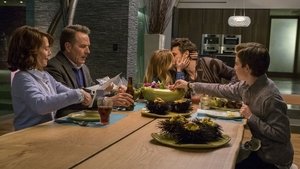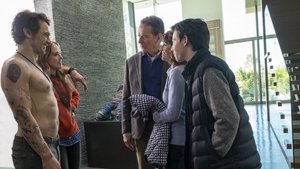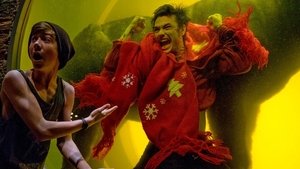 You must be logged-in to see the download links.