XX
This piece of abstract art consists of four tales of horror, each of which is written and directed by different professionals. The box is the first horror tale which is written and directed by Jovanka Vuckovic. This film starts when Natalie Brown, played by Susan, is shown on a train with her children, while a mysterious man carrying a red box is sitting next to them. The element of terror is what he had inside the box which he had earlier proclaimed as a "Present", the storyline roams around the suspense of what the box contained, which had caused the entire family of Susan to lose their hunger. This story leaves you amidst sheer suspense and curiosity and never fails to satisfy terror-thirsty mindset.
The birthday party is written and directed Annie Clark. Mary, played by Melanie Lynskey, is attempting to throw her daughter a birthday party. Amongst the preparations, she finds her husband dead in his study. She tries to hide it because she didn't want to ruin her daughter's day but she does face a lot challenges in doing so. Complimenting the first tale, this part of the movie also creates a great deal of horror. The close-calls where somebody almost gets too close to discover the dead body, majorly jolts up the viewers.
Don't fall follows the previous tale which is written by Roxanne Benjamin. Four friends are out on an adventure vacation in the desert where one of them has a severe height phobia. Upon seeing some ancient scribbling on the rocks which depicts evil spirits, one of them adheres the spirit and gets possessed shortly before killing all its accolades. This short film was a thrill-oriented film rather than a horror one. It was actually funny how the creature behaves while it is possessed. This particular tale fulfils the missing ingredient by providing a perfect blend of terror and thrill.
Her only living son is written and directed by Karyn Kusama. This movie starts by showing a single mother, who had a cursed son, a spawn of satan, Not surprisingly, the teenage boy had strange fantasies. Soon afterwards, it is revealed to her that her son is somewhat changing form and transforming into something like an animal. This is followed by when their postman approaches her and tells her about the pre-written fate of her son. Eventually, as expected, the loving mother finally confronts her son to talk her heart out to him and finds that there's no way out of it.
At a certain point in XX, it might strike you as a mediocre executed, horror-deficient piece of work, but it is highly recommended to watch since this notion turns null nearing the end. It deserves all the praise it has received, which also makes it worth viewer's time. Not to mention that the entire plot of the movie is highly artsy and such a work of art is likely to do good in the competitive industry of Hollywood or elsewhere in the world for that matter.
Duration: 80 min
Release: 2017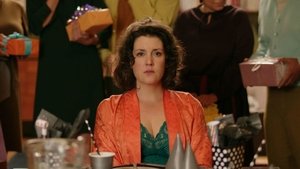 You must be logged-in to see the download links.